QUALITY
When it comes to quality we focus on using the best ingredients, responsibly sourced. We promise:
To meet, and where possible exceed, the requirements of the School Food Standards
To supply a nutritious and balanced menu
To freshly prepare all our dishes
To only ever use British, farm assured meat
To use a wide variety of different fruits and vegetables across our menus, focusing on seasonal produce whenever possible
To use a large proportion of locally sourced ingredients
To constantly strive to develop and refresh our menus and recipes through New Product Development
To never use fish from the Marine Conservation Society's 'Fish to avoid' list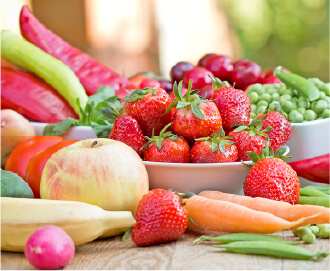 Reduced Sugar
We freshly prepare our school lunches and don't add sugar to any of our main course dishes. We have developed many of our recipes using naturally sweet fruit and vegetables such as butternut squash and sultanas.
Wholegrain
Wholegrains are packed with important nutrients. We include wholegrains in our recipes to boost these nutrients in our children's diets.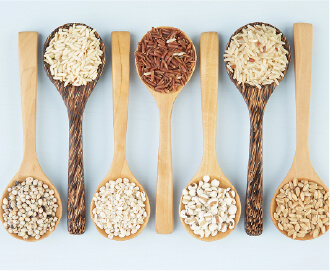 Food Hygiene
Food Hygiene is fundamental and we are proud to have a great working relationship with Environmental Health who regularly describe us as having some of the cleanest kitchens within their sector. We work in Primary Authority Partnership with North Kesteven District Council maintaining the highest levels of food safety. Internally we are continuously inspecting our hygiene standards ensuring we keep challenging our current systems to develop new and innovative ways to excel.
Food Allergens
Ensuring our meals are prepared in line with food allergen requirements, our highly trained team are experts in food allergens. We have rigorous policies and procedures in practise ensuring parents and schools receive clear information on all named allergens so that they can make safe and educated meal choices.