SUSTAINABILITY
Looking after our planet is incredibly important to us and imperative for future generations, which is why we are fully committed to reducing our carbon footprint.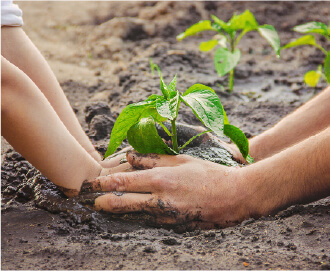 Recycling
We work with an array of local food suppliers who we have high quality and well-established relationships with. These relationships have enabled us to ensure we recycle as much as possible, with the continuous reduction of packaging that comes into our supply chain. With full collaboration from our suppliers we ensure we minimise disposable packaging and reduce waste to landfill. Most recently we are very proud to have formed a successful collaboration with our Bakery who have invested in bespoke reusable crates for delivering bread that are washed and re-used daily.
The Farm Kitchen business model has been tailored to minimise food waste. Parents can order specific meals to their child's tastes which means we are working to exact orders and not overproducing food that would be surplus to requirements. Any unavoidable food waste is used in the generation of renewable energy at a local anaerobic digester.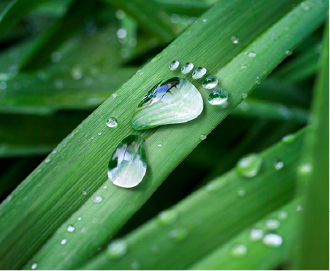 Van Routes
Our unique commitment to using smaller vans on local routes ensures that all food prepared is transported directly after cooking in our state-of-the-art food delivery containers. This ensures our food stays at the correct temperature whilst maintaining optimum freshness and quality. By using smaller vans we avoid overloading products and can offer schools shorter food transport times.
Energy
We have energy saving schemes in place and run off solar power for part of the day at our main site. We aim for continuous improvement with all sustainability practices, with regular impact assessments.