RAISING THE BAR FOR SCHOOL MEALS
Today, we're sharing photos of the dishes we've cooked for our schools over the last few weeks – healthy, family favourites that children love. It's so often the 'bad' school meals that make the press, so we wanted to shine a light on the meals we cook and that we're proud to serve.
We have around 250 different recipes that we cook throughout the year, all of which are cooked fresh every day using as many locally sourced products as possible.  Over the coming weeks, we'll also be sharing recipes for some of our most popular dishes – our Cowboy Chicken recipe is already live!
Sausages
We buy classic Lincolnshire sausages from Simpson's Butchers and our hot dog rolls come fresh from Bloomsbury Bakery just a few miles down the road.
Sausages and mash with vegetables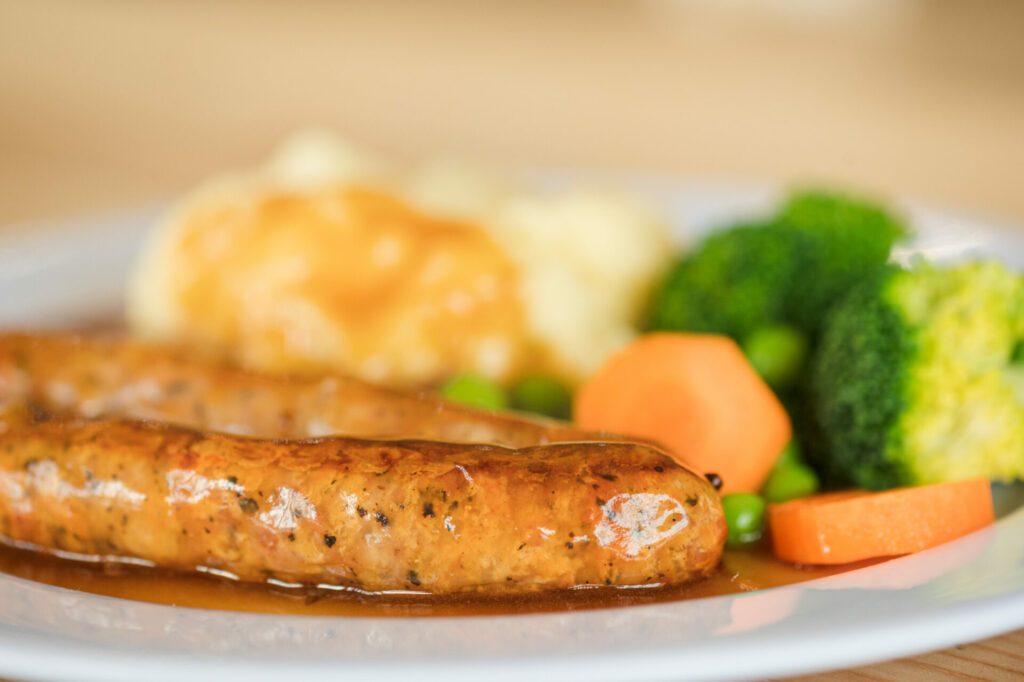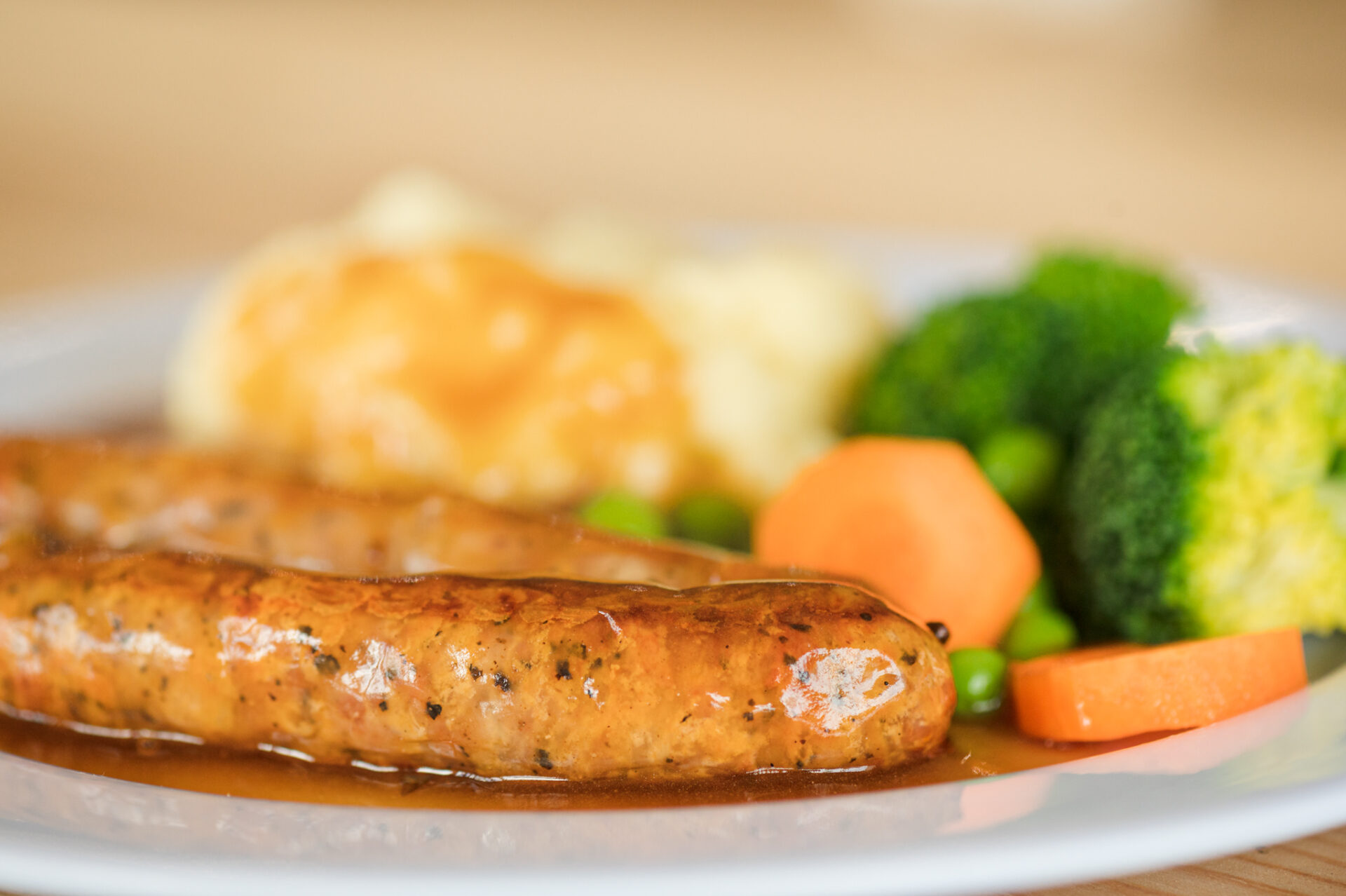 Hotdogs with diced potatoes and vegetable sticks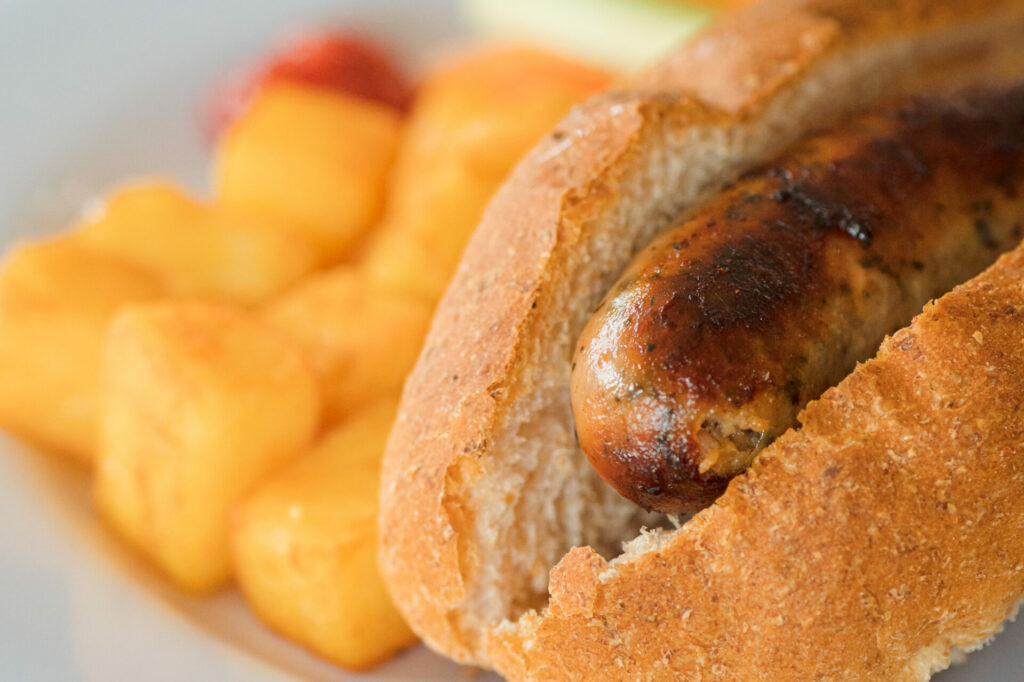 Fish
Our sustainably sourced fish comes from Moorcroft Fishmongers over In Grimsby, with as many of our vegetables coming from local growers across Lincolnshire.
Fishcakes, peas and mash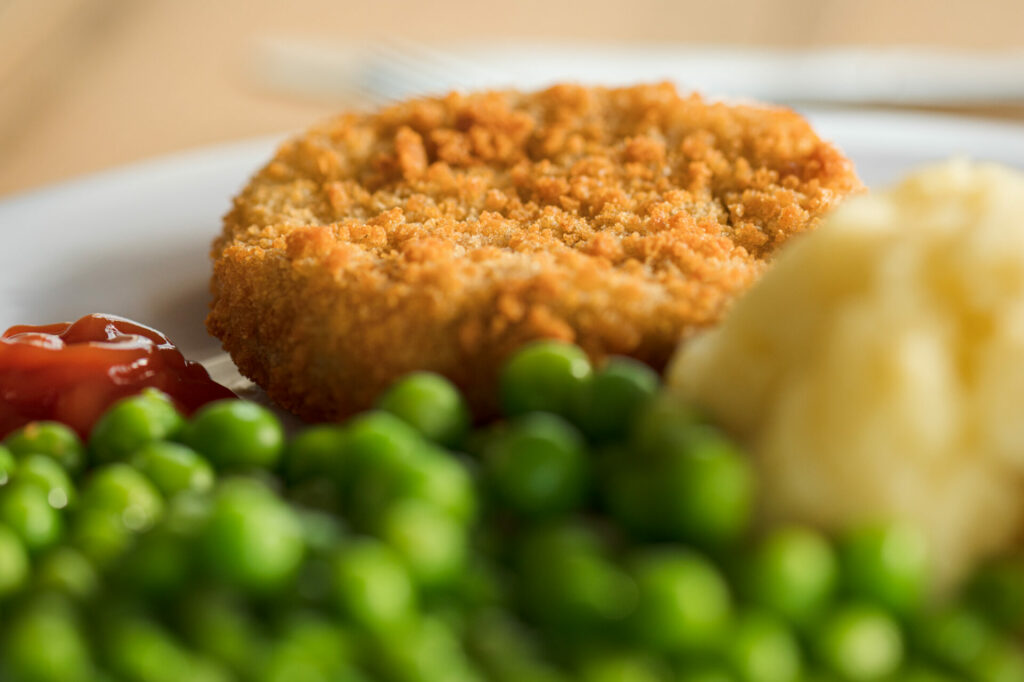 Jumbo fish finger wraps, baked potato and salad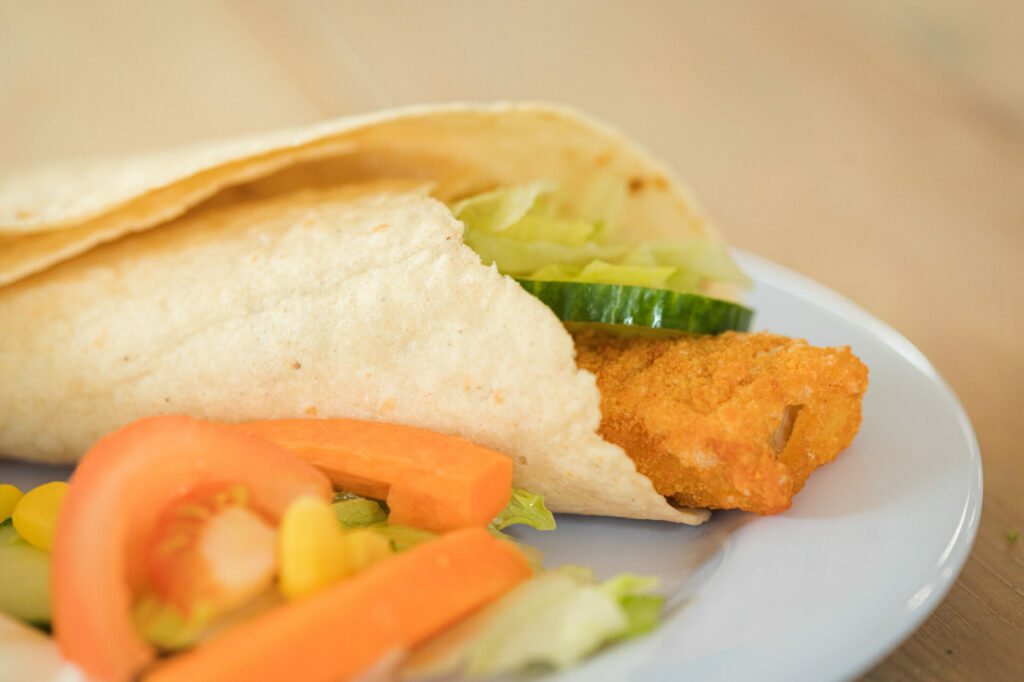 The classic roast
What menu would not be complete without a classic British roast – always a firm favourite, with locally sourced meat.
Roast beef, roasties and vegetables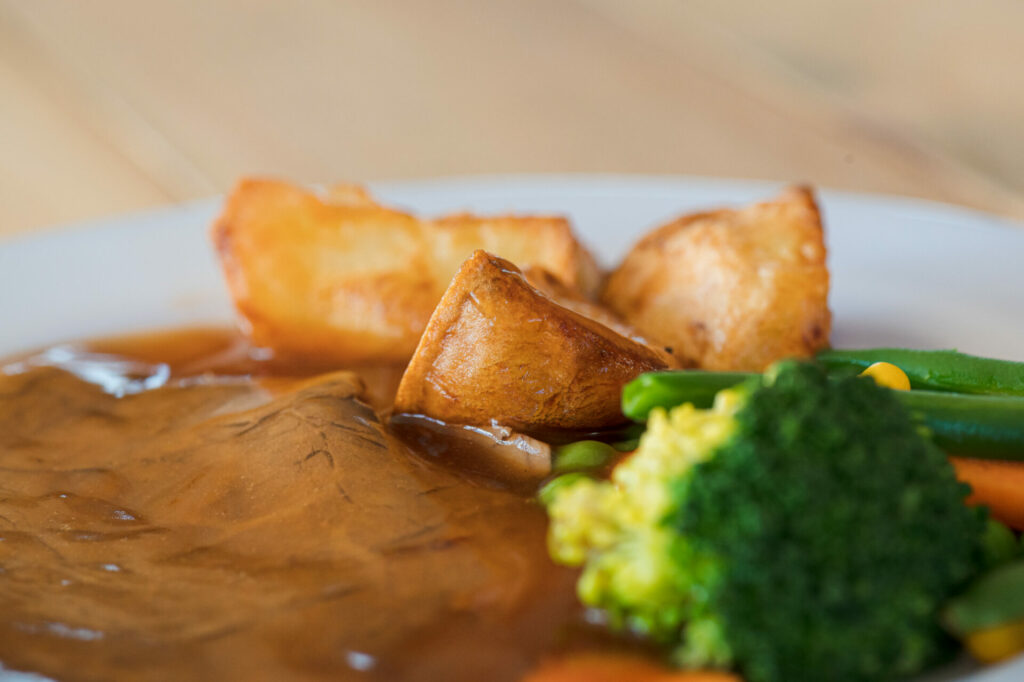 Themed Days:
We also love cooking dishes that encourage children to try new flavours.
Mexican pork tacos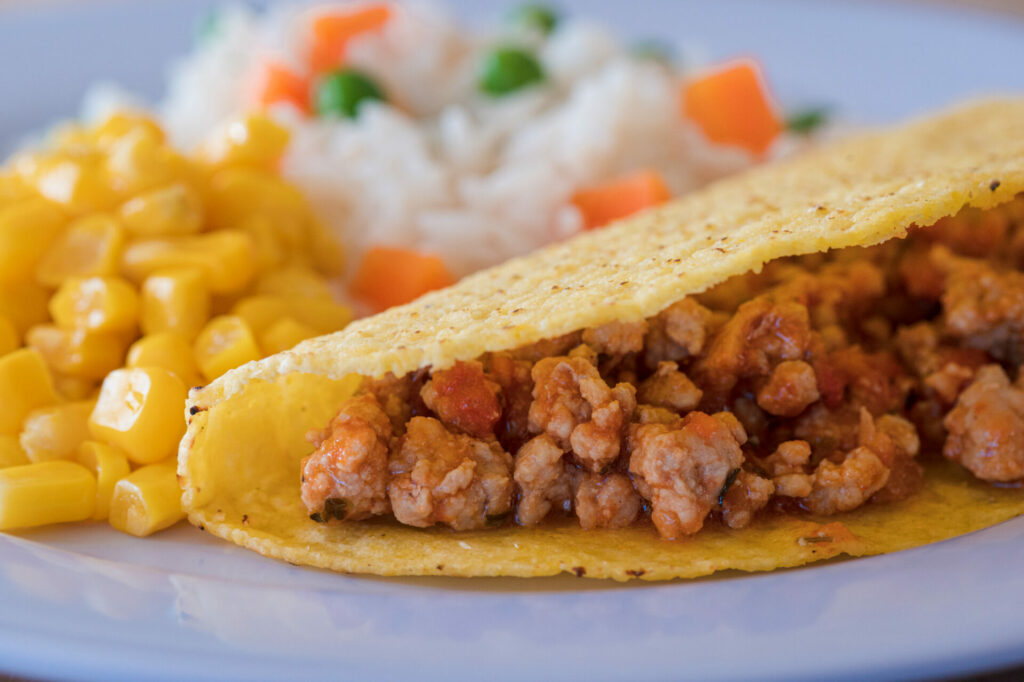 Cowboy Chicken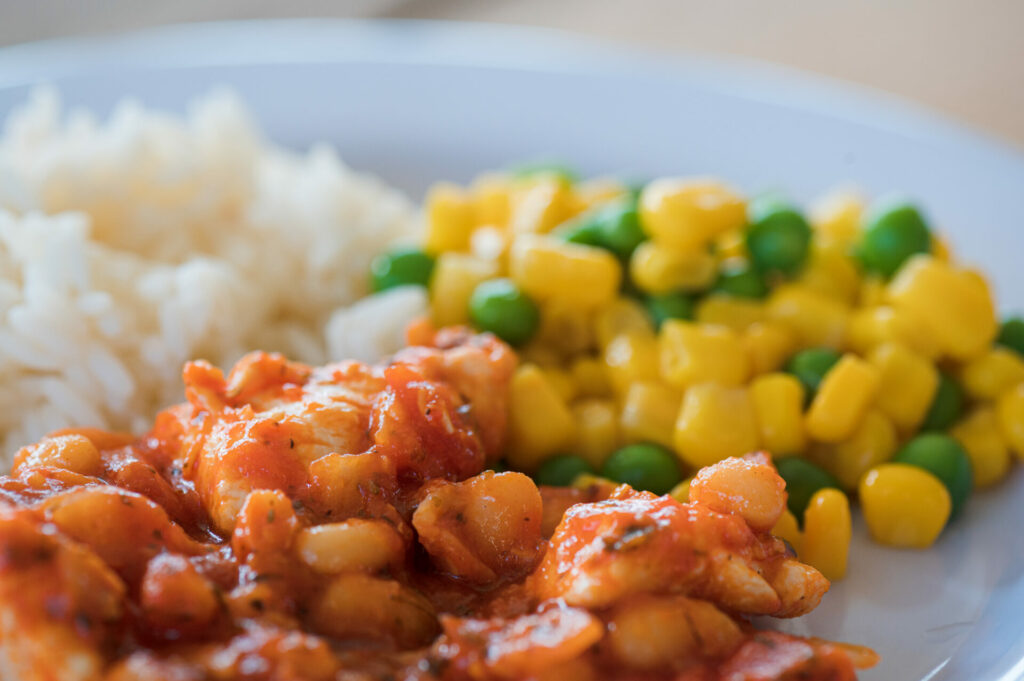 Vegetarian:
And every day there is a vegetarian option.
Veggie burger, diced potato and vegetable sticks